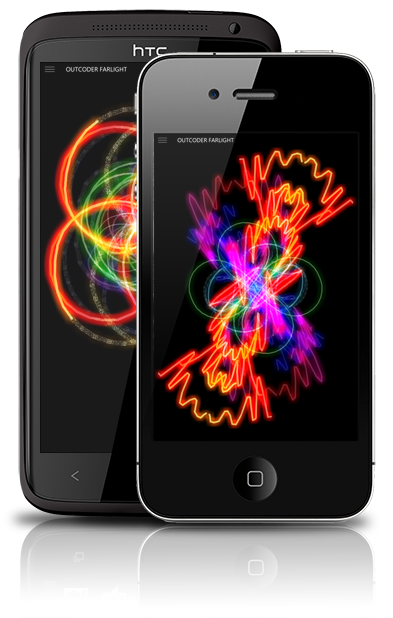 Farlight
Farlight, find out what everyone's talking about!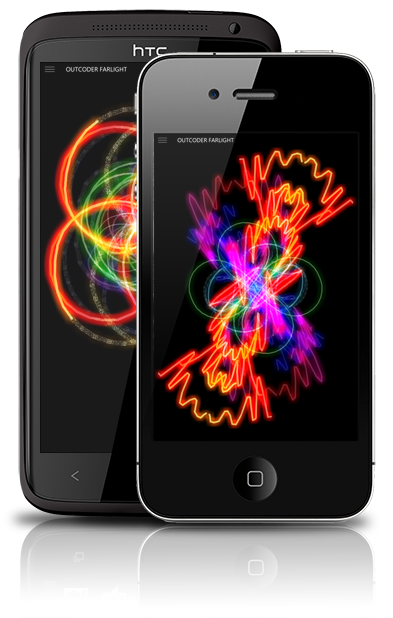 Farlight brings an animated kaleidoscopic drawing experience to unfetter your imagination. With just a few strokes create captivating animated art. In Farlight you paint onto a moving canvas that produces a layered animation with glow and spray-paint effects. Farlight lets you use multiple fingers at the same time. Each new touch creates a new canvas to paint on. It's great fun for both kids and adults.
Colors and glow effects are selected and applied automatically.
Glide your fingers and create minute detail using multi-touch.
Explore new techniques to extend Farlight to reach your imagination.
Farlight in action
We've had a lot of fun building this app over the summer. We hope you like it. Here's a video of the app running on an iPad 4 with a Retina display.
Farlight in the press